Wayne

Orlicki

gives us a look at the activities in Anaheim, 2003.
<![if !vml]>
<![endif]>
If you saw this sign, you were in the right place.
<![if !vml]>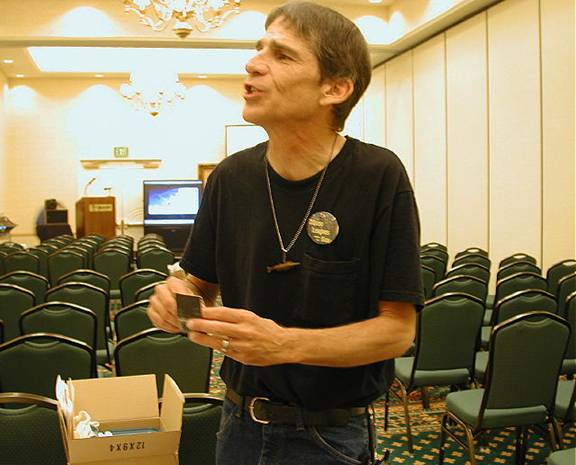 <![endif]>
Harry Hamilton (ndp Hathorne) on the scene, helping out early in the day.
<![if !vml]>
<![endif]>
Working in Hawaii and unable to get time off, I was unable to fly to California for the Expo; but in support, I paid two attendance fees and sent along a graphic display of our projects at VULCANIA SUBMARINE.  On arrival, Wayne found the display in its shipping carton.
<![if !vml]>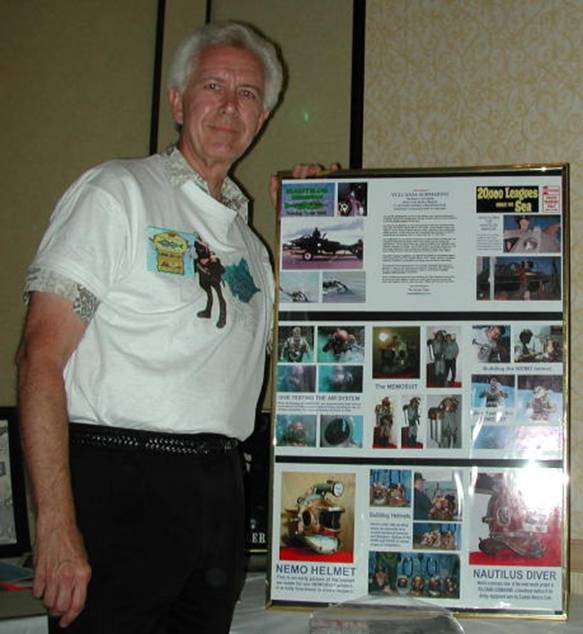 <![endif]>
Larry Brooks and Wayne Orlicki were kind enough to take charge of our presentation for us.  Here, Wayne poses with the display: which included a text message conveying our best wishes to the attendees and providing pictures and information about our NAUTILUS MINISUB, NEMOSUIT, and the in-process NAUTILUS DIVER projects.  Many thanks, you guys.
<![if !vml]>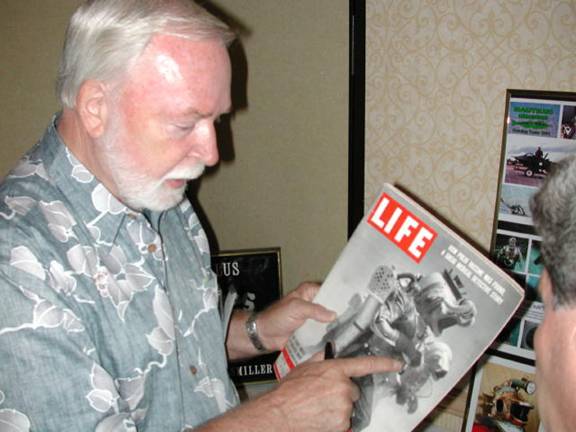 <![endif]>
Disney Stunt Diver Bill Stropahl discusses the Leagues diving gear with Paul Brooks.
<![if !vml]>
<![endif]>
Bill Stropahl autographed an in-process picture of our (then) unfinished NAUTILUS DIVER helmet.
<![if !vml]>
<![endif]>
Disney Diver Bill Stropahl gave a narrated slide presentation about his work underwater during the filming of 20,000 LEAGUES.  Here, Bill describes his experiences, with Larry and Paul Brooks present.
<![if !vml]>
<![endif]>