<![if !vml]>
<![endif]>
Webpage, Text, and Images, © Copyright Pat Regan, 2015, "All Rights Reserved.
"We make our own monsters."
August 12, 2021
SITREP
Proceeding on course and according to plan; nothing especially noteworthy to report.  Move along.  J
<![if !vml]>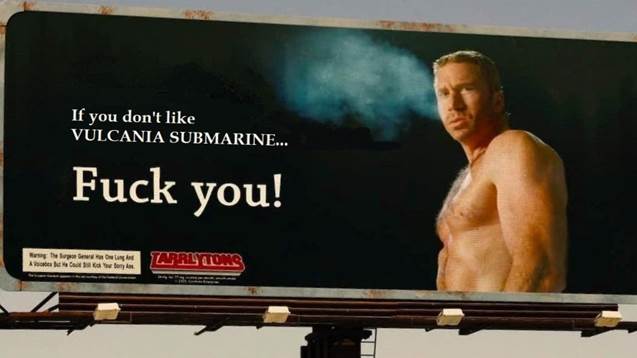 <![endif]>
January 3, 2021
2021
Last year, we saw some bad times but also had good times to remember and much be grateful for.  Let's make even better memories in the months to come.  Happy New Year! 
<![if !vml]>
<![endif]>
DECEMBER 31, 2020
LEAVING THE PAST BEHIND
I've been a "Leaguer" since February, 1954; grew up tinkering in mechanical fabrication; began research into experimental underwater technologies under the fictitious business name Vulcania Submarine in 1976 and have identified my shop as such continuously ever since; built the first Vulcania Submarine R&D facility in California, 1979; began prosecuting documentation with the USP&TMO in 1983; launched the Nautilus Minisub in 1991; moved Vulcania Submarine to Hawaii in 1993 and began building our "Honest To Goff" 20K Diving Gear in 2002; filmed Operation Undersea II at Kapoho, Hawaii, in 2007; expanded our shop facilities in 2009; published our Leagues prequel VULCANIUM (The Secret of Captain Nemo and the Nautilus) in 2013 and filed screenplay versions in 2015; among other things. 
Vulcania Submarine is presently focused on (1) refurbishing the Nautilus and (2) organizing to video-document the sub and suits in the ocean here in Hawaii.
2021 marks Vulcania Submarine's 45th Birthday, the 30th Anniversary of the Nautilus Minisub, and the 20th year for our VulcaniaSubmarine.Com website.  As I look forward to the future, I also recall the past and realize the time has come for some changes.
Vulcania Submarine is no longer active in Social Media; this VSC website is our only Internet presence.  Why?  Because Social Media is bullshit; plain and simple.
I feel the same about what the Entertainment and News Media has become: a relentless bombardment of garbage, blatantly laced with massive doses of socio-political brainwash in furtherance of someone's agenda for World control.
And I'm not alone; or on the lunatic fringe.  Fact is, there's a global cultural renaissance gathering momentum right now.  People the World over are becoming increasingly aware of the heretofore unspeakable truth of what existence on this planet at this point in time is really all about; what's really going on.  But it's not being covered on MSNBC or CNN.  So do the next generation a favor: turn that shit off and go back to thinking for yourself again. 
That said; henceforth, there will be few (if any) periodic reports on our progress with the submarine.  For me, with the work ahead of us now, every moment spent at this keyboard is a moment wasted. 
If you're a friend who's interested in what's going on at VSC; be patient.  Good things are coming and I'm hard at work making them happen.  You'll know when the time comes.  Hang loose.
If you're a friend needing to contact me; you have my contact info and can call anytime.  I'm here for you if you need me. 
We hope 2021 will be a happy, prosperous, and healthy New Year for all our friends here and on the mainland.  Good luck to you all.
Aloha O'e.  Until we meet again…
<![if !vml]>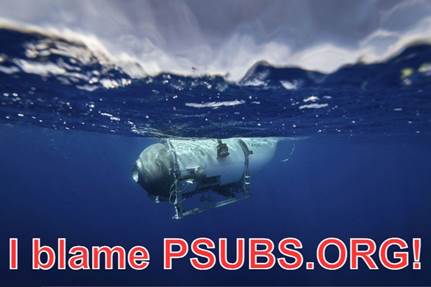 <![endif]>
Tuesday, December 08, 2020
NEW BEGINNINGS
2020 was a very unusual year; we won't be sorry to see it end. 
But 2021 marks the 45th anniversary of Vulcania Submarine, the 30th Anniversary of the Nautilus Minisub, and the beginning of a new and freer phase of life for us.  We hope it will be a good year for everyone.
Here's to new beginnings!  J
<![if !vml]>
<![endif]>
Tuesday, October 06, 2020
NAUTILUS MINISUB REFURBISHMENT
Been several months since I last posted here; but we've done a lot.  Right now we're in the process of doing major surgery to the Nautilus Minisub: new drivetrain, controls, and more.  
<![if !vml]>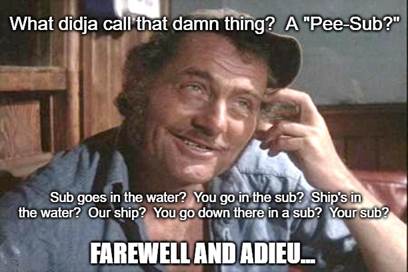 <![endif]>
Saturday, June 20, 2020
HELMETS OF THE DEEP RETURNS: THE LATEST FROM LEON LYONS
Today, Leon sent me these proofs of pages for the forthcoming reprisal of his internationally-respected reference book, HELMETS OF THE DEEP. 
These pages will be in the chapter Friends and Collectors; featuring the work of Leon's associates in the Diving Helmet Community.
<![if !vml]>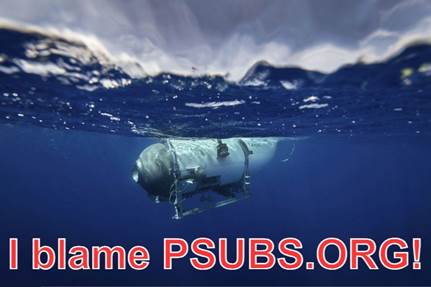 <![endif]>
Page 63
<![if !vml]>
<![endif]>
Page 64
The images shown above are among the earliest I've posted online; and back then cameras and imaging lacked the sophistication we enjoy today.  But the majority of the pics I've given Leon for inclusion in HELMETS OF THE DEEP RETURNS came from our dive ops at Kapoho, Hawaii in 2007 and 2014; and our 2008 restoration and ocean dive of Al Hansen's underwater stunt helmet from 20,000 Leagues Under the Sea.  Those will be included in a chapter dedicated to Leagues. 
More to follow.  When I know: you'll know.  J  
Saturday, June 06, 2020
NAUTILUS MINISUB SILHOUETTES
The Nautilus Minisub's 30th Anniversary is nine months away  Wow.  And Vulcania Submarine is not in decline; we're in new phases of development.
This website has taken a back seat; not much posted here in a while.  Basically, I'm too busy doing things to stop and write about them.
But here's a pic of a little side-project we have in process.  These Nautilus Minisub silhouettes are four feet long and cut from 3/16" mild steel.  Scheduled for a photo-info page here at VSC.  Future utilizations pending.  Enjoy!  J
<![if !vml]>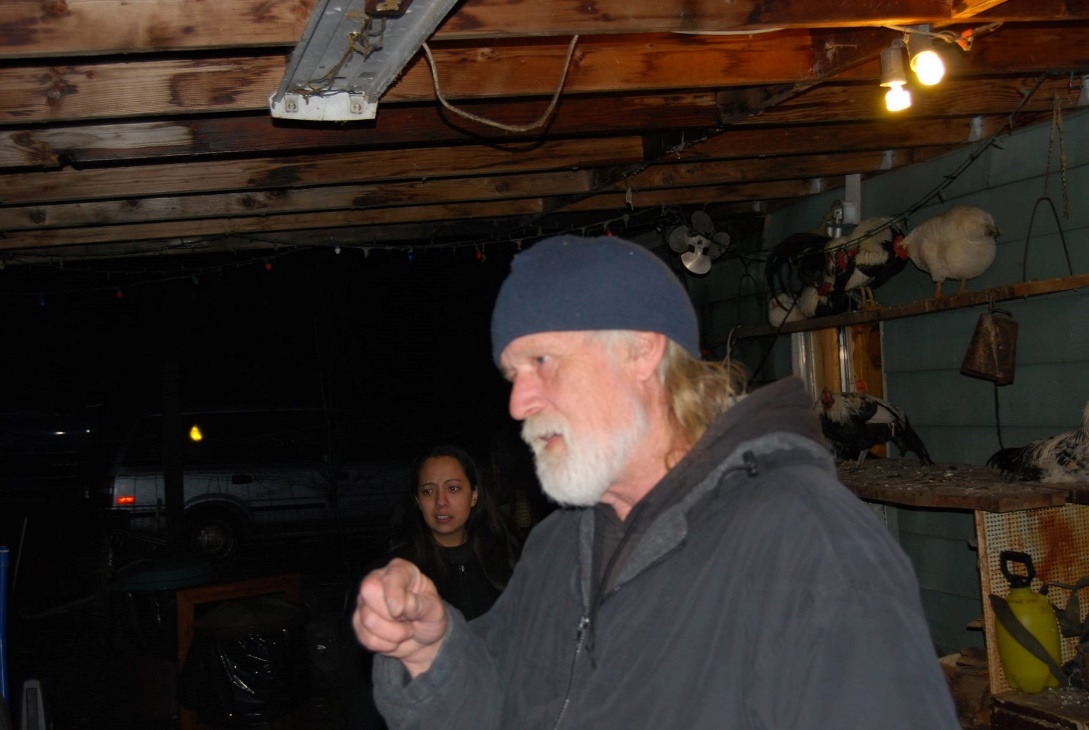 <![endif]>
Wednesday, February 05, 2020
R.I.P. KIRK DOUGLAS
103 years is a mighty good run. Salute!
<![if !vml]> <![endif]>

Saturday, November 30, 2019
VULCANIA SUBMARINE: Update
The shop remains operational and all Leagues-related (and other) projects are proceeding according to plan.  Much to do. 
Most recently I received the new Nemo suit from Ty Alley and as usual AQUALA is better than excellent; it's perfect.  It will be paired with the NEMO IV helmet and authentic SCUBA.
When the N4 is done I'll post a text-and-pix page about it at VSC; likewise when we dive it.
In general, updates to projects will continue to be posted on pages dedicated to those projects; while in-process pix and random notes will be posted on the CLIPBOARD page.  
Working…
P.S. If you're new here: No, I don't sell Leagues gear; it's an art form to me.  I have one helmet in a museum and a friend has another; other than that, I have never parted with any of my work and I don't distribute Disney's designs commercially.
<![if !vml]>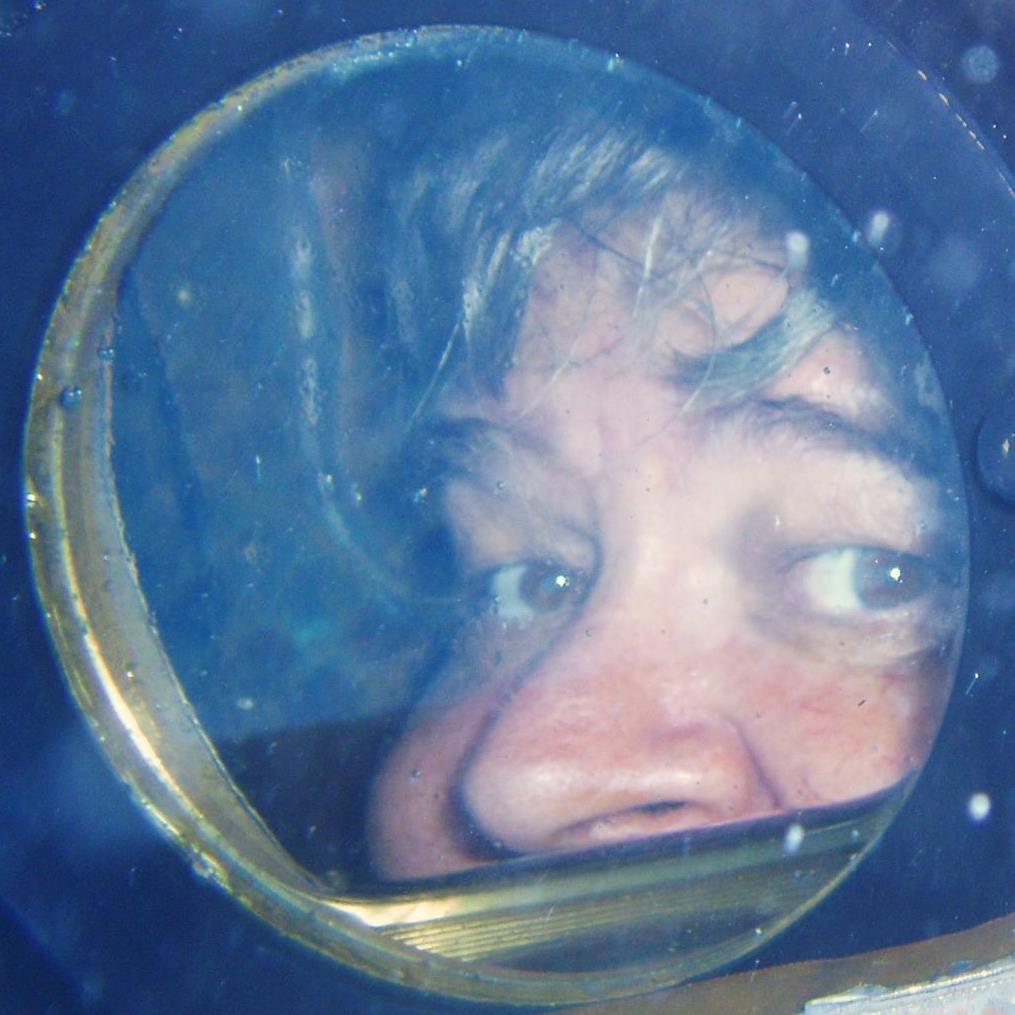 <![endif]>
Monday, August 20, 2018
AQUALA BLOG: Part Two
Part Two of Ty "Aquala" Alley's article on the World's First (and still the only) functional replica 20,000 Leagues Diving Apparatus.
<![if !vml]>
<![endif]>
https://aquala.com/20000-leagues-sea-adventure-part-2/
Wednesday, May 16, 2018
AQUALA BLOG: Part One
Ty Alley explains how the World's First functional replicas of Disney's 20,000 Leagues Diving Apparatus came to be.  Part one of two; to be continued…
<![if !vml]>
<![endif]>
https://aquala.com/diving-20000-leagues-with-pat-regan-vulcania-submarine/
Saturday, April 07, 2018
UP AND RUNNING AGAIN
The writing was on the wall for a long time; ADDR.Com had five temporary lapses in service since 2001.  I always assumed it was for maintenance and the uploading was easy so I was tolerant when my user control panel became almost useless and the email stopped working awhile ago.  The website email was Yahoo! Talk about funky!  LOL!
Anyway, I'm with another server and everything is fine.  (I dodged a server who wanted to put ads on my pages; I'm pleased to say.)  The uploading format from my end remained unchanged and I like that because it works well.
Having to repost each page with the new server gave me a chance to review what's actually on VSC.  Lots of memories.  Many of the links are obsolete and some pages need updates or additions I've been meaning to make.  There's also a few pages I started and never published.  And lately I've thought of some new pages VSC should have, as well.
Then again, there's all our "real world" projects taking priority right now; I've got my work cut out for me in the shop and all the parts to get things finished.  For me, physical work on the projects and property are more important than cyberspace right now but I do plan to expand this website in the future. 
When those tech projects are finished, THEN we are gonna have something to write about.
Film at eleven…
<![if !vml]>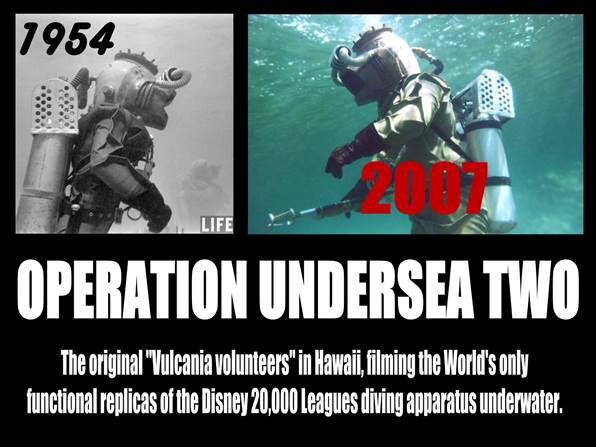 <![endif]>
Friday, April 06, 2018
CHANGING PARTNERS
Since 2001, our Website Host ADDR.COM has gone through three short interruptions of service; probably for maintenance and they always came back online.  But last month they went down for the count.  So, we have a new server now, the homepage is operational again, and I am in the process of uploading all the VSC files.  (We have a LOT of pages here so it will take a while but I'm working on it.)
The new server had templates I could have used to build a "professional looking" website, but I prefer to keep "The Original" original.  Same "old fashioned" look because we're Old School and old's cool.  J
Friday, March 02, 2018
MEANWHILE, SOMEWHERE AT SEA…
Leaguers (waiting for Disney's promised 20,000 Leagues prequel) begin to suspect the awful truth.
<![if !vml]>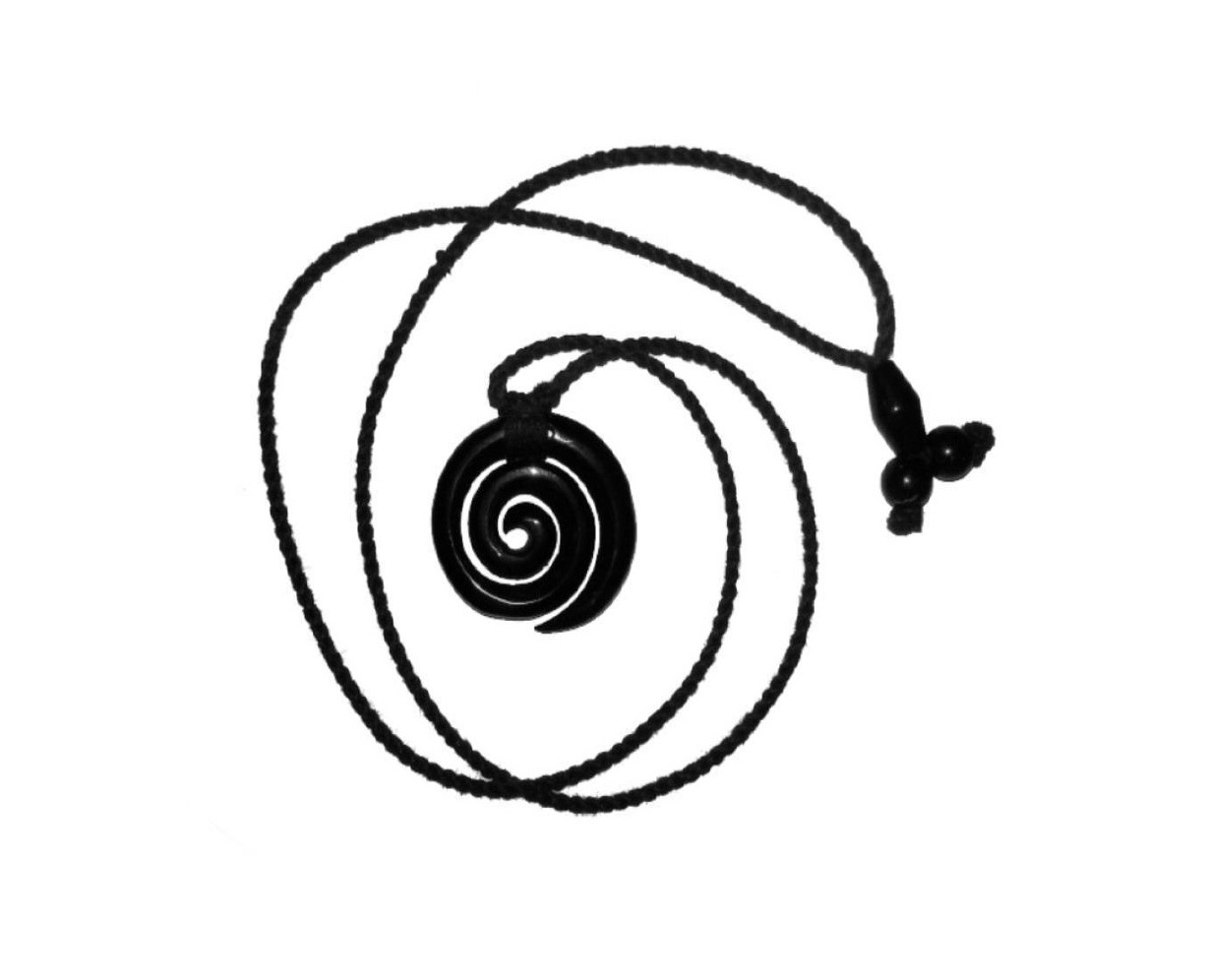 <![endif]>
Sunday, February 25, 2018
THE LATEST NEWS ON DISNEY'S 20,000 LEAGUES PREQUEL
On this date in 2016, Disney announced they were scrapping their plans for a Leagues remake in favor of a prequel entitled Captain Nemo.  James Mangold was signed to Direct; Sebastian Gutierrez was to write the script; and a production schedule of three years was mentioned. 
Today marks the end of the second year; one more year to go.
The latest word this month: Captain Nemo is now in the "unlikely to appear anytime soon - - if ever" category.
https://www.dailydot.com/parsec/disney-live-action-remakes/?dd=share
The feedback I've received from Leaguers about this latest development is entirely negative; people are feeling they've been lied to and are not happy with Corporate Disney at all. 
But in my life I've seen most setbacks turn into blessings and Disney's lack of resolve with this movie might just give me the time I need to get my screenplay version of VULCANIUM produced and beat them to the punch with the best 20,000 Leagues prequel ever.
Time will tell.
Meanwhile, Leaguers, don't despair and by all means "Keep On Leaguin'."  J
Saturday, January 06, 2018
HAPPY NEW YEAR!
VSC began 2018 with a couple days of Internet unavailability due to necessary server maintenance.  Interestingly enough, the same thing happened ten years ago, too.  Hope they aren't making a habit of it.  J
Sunday, June 18, 2017
FREIGHT TRAINED!!
Some interesting information about Al Hansen, the Disney Divers, and the Lost Helmet on the VSF page.  Soon to be an addition to VSC.  Enjoy!  J
https://www.facebook.com/vulcania.submarine.7/
<![if !vml]>
<![endif]>
Sunday, April 02, 2017
BRENDAN O'CONNOR PAGE PUBLISHED AT VSC
My ongoing campaign to bring the long-deserved but largely neglected recognition due the Disney 20,000 Leagues Stunt Divers continues.  Today I posted a page about BRENDAN O'CONNOR, and at this time I am working on pages for others.  Insodoing, we are discovering more divers and stuntmen who participated in Leagues but are not recognized by Disney or the IMDB.  Does the name Charlie McNabb ring a bell?  Probably not.  But thanks to Disney Diver Ricou "The Creature" Browning, it soon will.  Meanwhile, please enjoy our latest efforts. 
<![if !vml]>
<![endif]>
Disney 20,000 Leagues Stunt Diver BRENDAN O'CONNOR in the white T-shirt.
http://www.vulcaniasubmarine.com/BRENDAN.htm
Friday, March 31, 2017
RICOU BROWNING PAGE PUBLISHED AT VSC
I really want to thank RICOU BROWNING for all the help he gave in making this page documenting his career as the Creature, as a Disney Stunt Diver, and beyond.

 

An amazing life story.

 
Check it out!
J
<![if !vml]>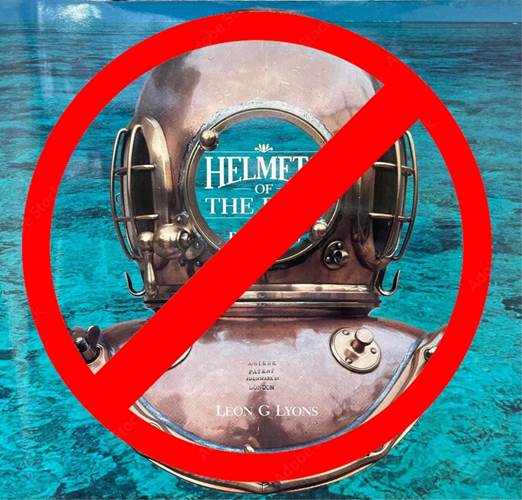 <![endif]>
"The Nautilus Crew Diver from the Black Lagoon."
http://www.vulcaniasubmarine.com/RICOU.htm
Monday, March 20, 2017
LATEST NEWS FROM VSC
We recently added 2800 cubic feet of storage space to the shop in the form of a 40-foot HiBoy shipping container.  This comes in handy now that we have stepped up activity on our projects; like restoring this screen-used jetski from Kevin Costner's movie, WATERWORLD. 
<![if !vml]>
<![endif]>
Last week I began working with RICOU BROWNING, better known as the Creature from the Black Lagoon.  We're building a page to honor him as one of the Disney Stunt Divers who performed the underwater scenes for 20,000 Leagues Under the Sea.  Hope to have that published soon.
<![if !vml]>
<![endif]>
Director JAMES MANGOLD recently finished his latest movie LOGAN and by all accounts it's a smash success.  People are saying it's the best of the X-MEN series; the best WOLVERINE; and a real heart trabber at the end.  They say he gave the characters credibility as people audiences can relate to.  I like that because Mangold is signed to Direct CAPTAIN NEMO next and I believe that same human interest quality will be vital to the success of Disney's forthcoming 20,000 LEAGUES prequel, CAPTAIN NEMO. 
<![if !vml]>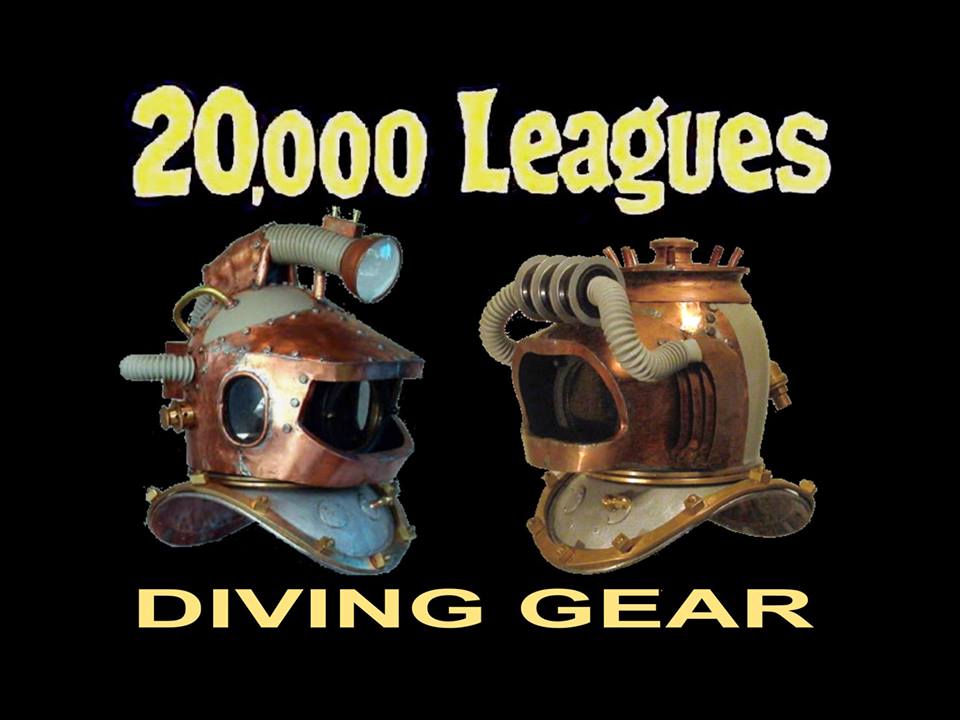 <![endif]>
<![if !vml]>
<![endif]>
FLASH!  Recent word (3 days) out of Hollywood is that James Mangold has entered into talks with Fox to Direct a police drama entitled THE FORCE in the foreseeable future.  What this might mean to CAPTAIN NEMO I don't know; but like all Leaguers I'm hoping it won't delay Disney's much-anticipated prequel. 
<![if !vml]>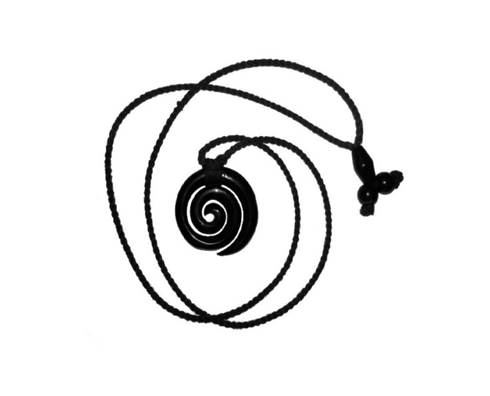 <![endif]>
That's all for now; more when we know.  J
Sunday, January 08, 2017
MIA FILES
Looks like, when I was working on this page, I accidentally deleted everything below my Birthday wish for Bill Stropahl.  Notifications of all the pages we made and notices we posted at IMDB for people like Bill Stropahl, Len Mott, and Dave Rochlen: GONE!  Notices and observations about Disney's forthcoming 20,000 Leagues prequel: GONE!  Tidbits of humor and wit: GONE!  Fortunately, I've mirrored most of that on Facebook so it's not entirely lost.  Maybe one of these days I'll get around to rebuilding that stuff.  But for now, it's all about morning coffee and deciding what to do next in the real world.  Cyberspace can wait!  J
Meanwhile, we've been able to determine with certainty that the Long Lost Leagues Helmet we restored in 2008 is the same hat worn by Al Hansen when he got freight trained with a camera housing by Navy Commander Hooper in the Bahamas, February 1954.   We've been able to identify at least eight details seen in the screen footage that match this helmet and none that conflict.  I'd have to call that a positive ID.  I'll be doing an addition to the Restored Helmet page as soon as I find time.
<![if !vml]>
<![endif]>
Scene from Walt Disney's 20,000 Leagues Under the Sea.  ©1954, "All Rights Reserved."
2017?  So far, so good.  Hope yours is proceeding nicely, as well.  KEEP ON LEAGUIN'.  J
Saturday, December 31, 2016
HAPPY NEW YEAR!
Thursday, December 29, 2016
ALMOST HERE!
A little early but it looks like I'll be busy so I wanted to make sure this got posted. Have a Happy New Year! Make 2017 what you want it to be. <![if !vml]>
<![endif]>:-
<![if !vml]>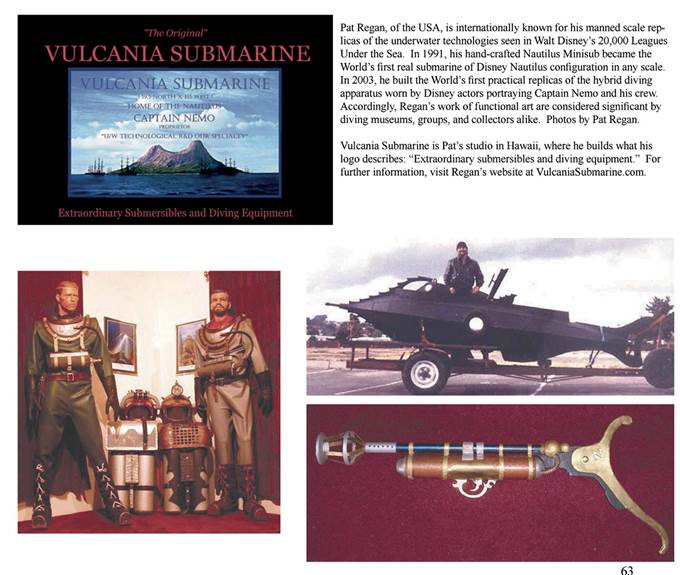 <![endif]>
Tuesday, December 06, 2016
ALMOST 100 YEARS!
In three more days (December 09) veteran actor KIRK DOUGLAS celebrates his 100th Birthday and we couldn't be more pleased.  Kirk acted in 91 movies during his career but my favorite (of course) was his portrayal of Ned Land in 20,000 Leagues Under the Sea.  Terms like "legendary" and "living legend" get tossed around so much these days they have lost meaning.  But Kirk Douglas is one to whom those terms actually apply.  We stand in awe and respect to salute your accomplishments, sir.  Happy Birthday to you and many happy returns of the day.  Thanks for all you have given us.  J
<![if !vml]>
<![endif]>
Monday, November 07, 2016
BILL STROPAHL UPDATE
Just got off the phone with Bill; he is doing well, working on his landscaping and enjoying life. I wished him a slightly belated (couldn't reach him by phone last week) Happy 87th Birthday and many happy returns of the day.
Bill asked about my efforts to market my VULCANIA spec scripts to Disney for their 20,000 Leagues prequel. I let him know we're still trying and hoping for the best. He also said he recently read Disney is looking to do "bigger things" in the future. Wouldn't it be cool if they decided to build a full-sized functional Nautilus submarine?
As we spoke, Bill mentioned an old photograph of him and the 2-dimensional Nautlus prop that was made for the movie but not seen onscreen.  I have that pic in my collection.  I thought I had posted it on Bill's page at VSC but now I see I put it on my first Disney Diver tribute page.  So I just now sent him a copy of it by email and will now post it again here.  Enjoy!
<![if !vml]>
<![endif]>
Bill Stropahl and Nautilus prop on the island of New Providence in the Bahamas, January, 1954.
Tuesday, November 01, 2016
HAPPY 87th BIRTHDAY BILL STROPAHL!
Disney Stunt Diver Bill Stropahl celebrates his 87th birthday this month and we couldn't be happier!  Bill is one of only two survivors who portrayed Captain Nemo's crew in the underwater scenes for 20,000 Leagues Under the Sea.  The picture of him on the cover of the February 22 issue of LIFE Magazine is what first caught my eye and sparked my interest in Leagues back in 1954 and I am proud to call him my friend.  Happy Birthday, Bill.  And many happy returns of the day.  You're the real thing and we love you, brother.  J
<![if !vml]>
<![endif]>