<![if !vml]>
<![endif]>
Webpage, Text, and Images, © Copyright Pat Regan, 2015, "All Rights Reserved."
Sunday, June 18, 2017
FREIGHT TRAINED!!
Some interesting information about Al Hansen, the Disney Divers, and the Lost Helmet on the VSF page.  Soon to be an addition to VSC.  Enjoy!  J
https://www.facebook.com/vulcania.submarine.7/
<![if !vml]>
<![endif]>
Sunday, April 02, 2017
BRENDAN O'CONNOR PAGE PUBLISHED AT VSC
My ongoing campaign to bring the long-deserved but largely neglected recognition due the Disney 20,000 Leagues Stunt Divers continues.  Today I posted a page about BRENDAN O'CONNOR, and at this time I am working on pages for others.  Insodoing, we are discovering more divers and stuntmen who participated in Leagues but are not recognized by Disney or the IMDB.  Does the name Charlie McNabb ring a bell?  Probably not.  But thanks to Disney Diver Ricou "The Creature" Browning, it soon will.  Meanwhile, please enjoy our latest efforts. 
<![if !vml]>
<![endif]>
Disney 20,000 Leagues Stunt Diver BRENDAN O'CONNOR in the white T-shirt.
http://www.vulcaniasubmarine.com/BRENDAN.htm
Friday, March 31, 2017
RICOU BROWNING PAGE PUBLISHED AT VSC
I really want to thank RICOU BROWNING for all the help he gave in making this page documenting his career as the Creature, as a Disney Stunt Diver, and beyond.

 

An amazing life story.

 
Check it out!
J
<![if !vml]>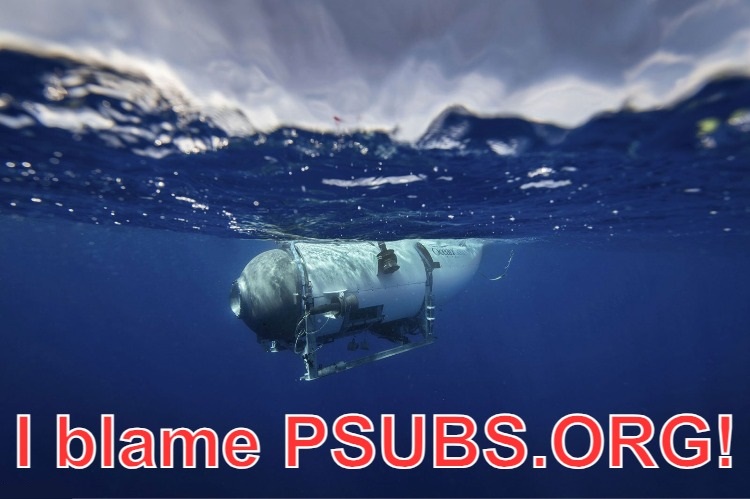 <![endif]>
"The Nautilus Crew Diver from the Black Lagoon."
http://www.vulcaniasubmarine.com/RICOU.htm
Monday, March 20, 2017
LATEST NEWS FROM VSC
We recently added 2800 cubic feet of storage space to the shop in the form of a 40-foot HiBoy shipping container.  This comes in handy now that we have stepped up activity on our projects; like restoring this screen-used jetski from Kevin Costner's movie, WATERWORLD. 
<![if !vml]>
<![endif]>
Last week I began working with RICOU BROWNING, better known as the Creature from the Black Lagoon.  We're building a page to honor him as one of the Disney Stunt Divers who performed the underwater scenes for 20,000 Leagues Under the Sea.  Hope to have that published soon.
<![if !vml]>
<![endif]>
Director JAMES MANGOLD recently finished his latest movie LOGAN and by all accounts it's a smash success.  People are saying it's the best of the X-MEN series; the best WOLVERINE; and a real heart trabber at the end.  They say he gave the characters credibility as people audiences can relate to.  I like that because Mangold is signed to Direct CAPTAIN NEMO next and I believe that same human interest quality will be vital to the success of Disney's forthcoming 20,000 LEAGUES prequel, CAPTAIN NEMO. 
<![if !vml]>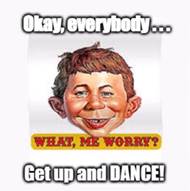 <![endif]>
<![if !vml]>
<![endif]>
FLASH!  Recent word (3 days) out of Hollywood is that James Mangold has entered into talks with Fox to Direct a police drama entitled THE FORCE in the foreseeable future.  What this might mean to CAPTAIN NEMO I don't know; but like all Leaguers I'm hoping it won't delay Disney's much-anticipated prequel. 
<![if !vml]>
<![endif]>
That's all for now; more when we know.  J
Sunday, January 08, 2017
MIA FILES
Looks like, when I was working on this page, I accidentally deleted everything below my Birthday wish for Bill Stropahl.  Notifications of all the pages we made and notices we posted at IMDB for people like Bill Stropahl, Len Mott, and Dave Rochlen: GONE!  Notices and observations about Disney's forthcoming 20,000 Leagues prequel: GONE!  Tidbits of humor and wit: GONE!  Fortunately, I've mirrored most of that on Facebook so it's not entirely lost.  Maybe one of these days I'll get around to rebuilding that stuff.  But for now, it's all about morning coffee and deciding what to do next in the real world.  Cyberspace can wait!  J
Meanwhile, we've been able to determine with certainty that the Long Lost Leagues Helmet we restored in 2008 is the same hat worn by Al Hansen when he got freight trained with a camera housing by Navy Commander Hooper in the Bahamas, February 1954.   We've been able to identify at least eight details seen in the screen footage that match this helmet and none that conflict.  I'd have to call that a positive ID.  I'll be doing an addition to the Restored Helmet page as soon as I find time.
<![if !vml]>
<![endif]>
Scene from Walt Disney's 20,000 Leagues Under the Sea.  ©1954, "All Rights Reserved."
2017?  So far, so good.  Hope yours is proceeding nicely, as well.  KEEP ON LEAGUIN'.  J
Saturday, December 31, 2016
HAPPY NEW YEAR!
Thursday, December 29, 2016
ALMOST HERE!
A little early but it looks like I'll be busy so I wanted to make sure this got posted. Have a Happy New Year! Make 2017 what you want it to be. <![if !vml]>
<![endif]>:-
<![if !vml]>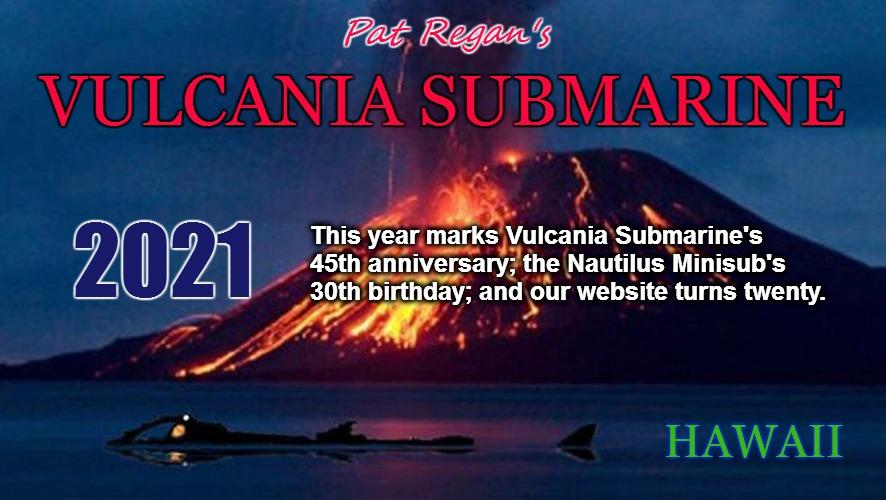 <![endif]>
Tuesday, December 06, 2016
ALMOST 100 YEARS!
In three more days (December 09) veteran actor KIRK DOUGLAS celebrates his 100th Birthday and we couldn't be more pleased.  Kirk acted in 91 movies during his career but my favorite (of course) was his portrayal of Ned Land in 20,000 Leagues Under the Sea.  Terms like "legendary" and "living legend" get tossed around so much these days they have lost meaning.  But Kirk Douglas is one to whom those terms actually apply.  We stand in awe and respect to salute your accomplishments, sir.  Happy Birthday to you and many happy returns of the day.  Thanks for all you have given us.  J
<![if !vml]>
<![endif]>
Monday, November 07, 2016
BILL STROPAHL UPDATE
Just got off the phone with Bill; he is doing well, working on his landscaping and enjoying life. I wished him a slightly belated (couldn't reach him by phone last week) Happy 87th Birthday and many happy returns of the day.
Bill asked about my efforts to market my VULCANIA spec scripts to Disney for their 20,000 Leagues prequel. I let him know we're still trying and hoping for the best. He also said he recently read Disney is looking to do "bigger things" in the future. Wouldn't it be cool if they decided to build a full-sized functional Nautilus submarine?
As we spoke, Bill mentioned an old photograph of him and the 2-dimensional Nautlus prop that was made for the movie but not seen onscreen.  I have that pic in my collection.  I thought I had posted it on Bill's page at VSC but now I see I put it on my first Disney Diver tribute page.  So I just now sent him a copy of it by email and will now post it again here.  Enjoy!
<![if !vml]>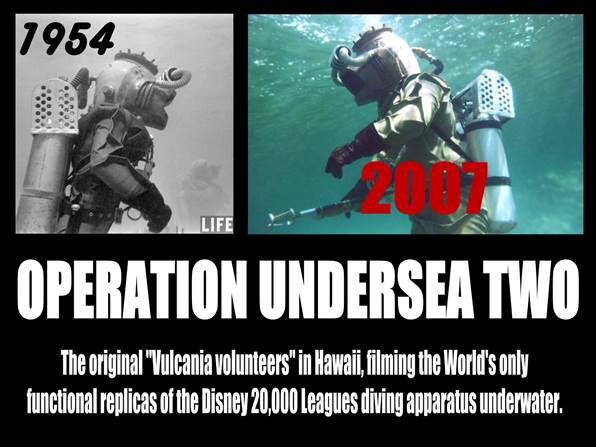 <![endif]>
Bill Stropahl and Nautilus prop on the island of New Providence in the Bahamas, January, 1954.
Tuesday, November 01, 2016
HAPPY 87th BIRTHDAY BILL STROPAHL!
Disney Stunt Diver Bill Stropahl celebrates his 87th birthday this month and we couldn't be happier!  Bill is one of only two survivors who portrayed Captain Nemo's crew in the underwater scenes for 20,000 Leagues Under the Sea.  The picture of him on the cover of the February 22 issue of LIFE Magazine is what first caught my eye and sparked my interest in Leagues back in 1954 and I am proud to call him my friend.  Happy Birthday, Bill.  And many happy returns of the day.  You're the real thing and we love you, brother.  J
<![if !vml]>
<![endif]>